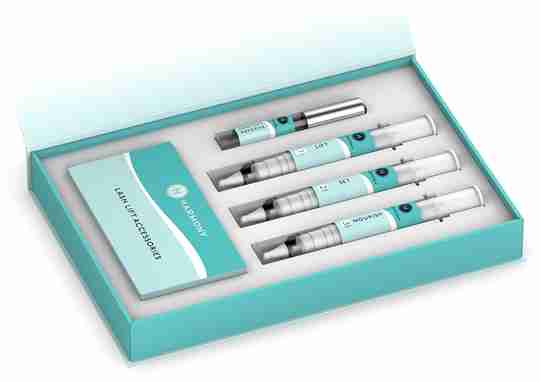 Was about to give up
May had tried most of the lash lift kits on the market and was still disappointed with all of the kits she had tried. This worried her, because by now, she only had a few loyal clients left and many of their appointments were coming up. 
May searched hard for a lash lift kit asking every lash artist she knew. 

May was introduced to Harmony's Lash Lift Kit and she was drawn to Harmony's pump syringe applicators. This was a new innovation that would make it easy to apply the exact amount of product that she needed and without wasting any product. 
May thought for a moment, "The applicators are a perfect solution for precise application and not wasting product...but is the formulation any good?" 
There was only one way to find out...